Visionaire 33: Touch | FENDI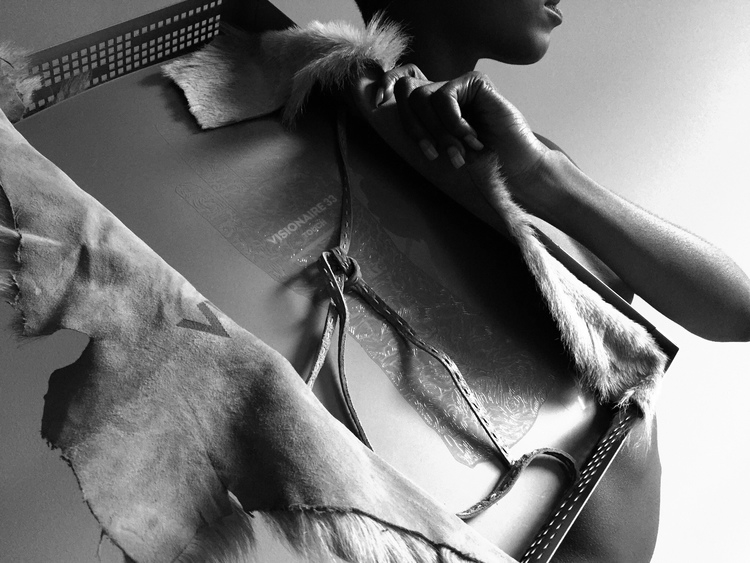 Visionaire 33: Touch | FENDI
Artist and longtime Visionaire contributor François Berthoud outdid himself when he interpreted twenty of our favorite new looks from the fall/winter 2000-2001 collections, which were all about excess and sensory overload. Elements such as pop-ups and cutouts represented a journey back to our roots, but whereas in the past we could only afford to use one or two of these techniques in an entire issue, this time each page received multiple treatments. Flocking, foil stamping, sculpt-embossing, and honeycomb extension gave the feeling in print of fur over metallic lace over sequins over a dress with leather appliques over patterned stockings. Our collaborator Fendi's tactile ready-to-wear collection that season was a key source of inspiration. The unbound illustrations were wrapped in a wearable pony-skin cache-col and housed in a brushed-gold metal box. Highlights include designs by John Galliano, Alexander McQueen, Viktor and Rolf, Junya Watanabe, and Helmut Lang.
Limited edition

4400 Numbered copies

Metal case with loose printed cards in pony skin.
sold out